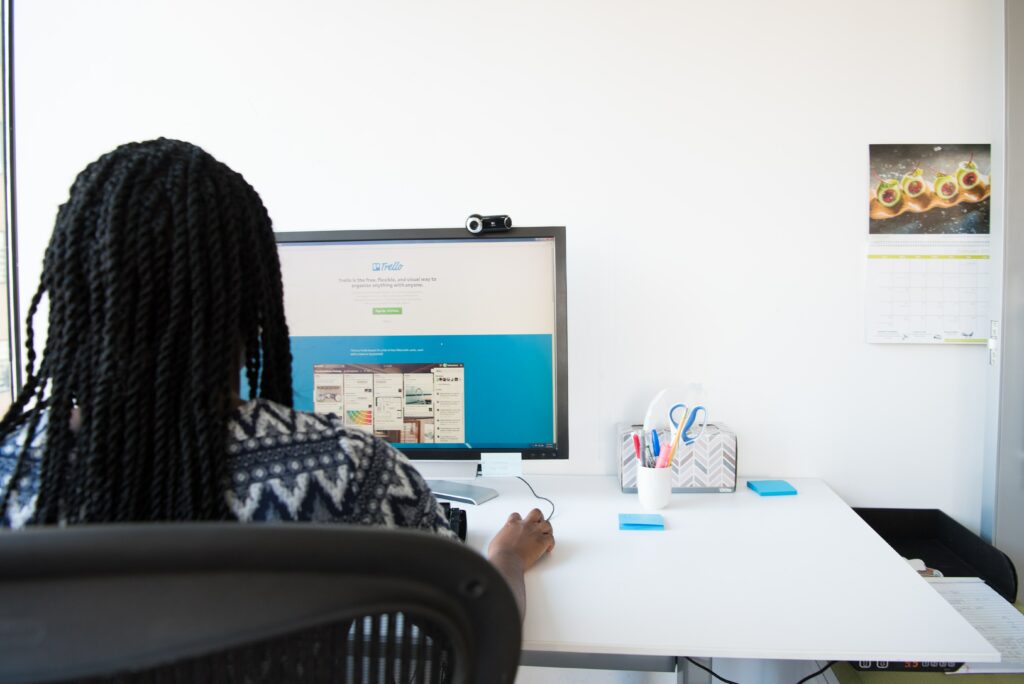 Remote work is here to stay. Almost half of company leaders will allow employees to continue working from home after the pandemic. That's unsurprising when you consider that 77 per cent of remote workers believe that they're more productive when working remotely, and 74 per cent said they are less likely to leave a company if allowed to continue working from home. So it's good for both employer and employee.
At the same time, working remotely has its drawbacks. Most notably, as good as video conferencing and unified communications tools have become, they're still not the same as a face-to-face meeting. Some of the best ideas and solutions to problems occur over a casual coffee or watercooler chat, and remote work doesn't facilitate "casual chats" so well.
Finally, project management becomes exponentially more difficult when teams are working remotely – unless tight management and clear communication lines are kept, it's far too easy for small tasks to be overlooked, and issues that would become apparent when a team is working together in an office can go unnoticed.
This tension, between wanting the flexibility to work from home and the value of having an office presence, will lead the majority of workplaces to adopt a hybrid working model, where employees split their time between the office and working remotely.
What's involved in establishing a hybrid working environment?
There are two key priorities when setting up a hybrid working environment: technology and policy.
1. Technology
As far as technology is concerned, it's important to set up a working environment around hybrid work. A business will design its network around the need for people to be logging in and interacting both within the office and outside, and this means the adoption of cloud services and platforms.
For many businesses, the response to the pandemic was to give people access to a tool like Microsoft 365 and an online storage location. For hybrid work to be truly effective there needs to be a more comprehensive transformation project undertaken than that. The business will need to potentially move legacy applications into cloud environments, bolster security for sensitive applications, and install VPNs to allow staff to login securely. In the rush to keep the lights on, a lot of long-term planning for remote work was overlooked, but for businesses that want to shift to hybrid working on an ongoing basis, now is the time to consider these things.
2. Policy
Remote work changes how work is done, and for many organisations, will require a re-think from top to bottom. Just some of the things that the business leaders will need to consider include:
• The traditional 9-5 hours are not really viable when someone is working from home. So, how can the business shift its thinking from attendance to task-based KPIs? How can teams function when the working hours are more fluid and extended?
• What are the expectations on availability? Traditionally it is considered to be very poor form for the boss to be sending emails at midnight or over the weekends, but does that change with remote working? And, further to this, what kind of timeframes are acceptable to action on emails or messages?
• How do people who are working remotely get the chance to advance their careers? In many cases, the opportunities for mentorship, to put your hand up to lead projects, or to bring innovation into the organisation come from office interactions. Many people are worried that by working remotely they may miss out on such opportunities, so the business needs to find a way to assess work and provide opportunities to all, regardless of where they are working.
• How will the working environment be monitored? If a company requires that an employee download time sheeting software or similar, what are the implications if the employee is using their personal computer and equipment for work? How can the organisation provide tech support, roll out patches, and conduct reviews without impacting an employee's privacy?
Finally, the organisation needs to consider the care and mental well-being of their employees. Working remotely has its benefits, but it can also be an isolating experience, and one of the key values of the office is the social environment. Furthermore, people tend to be more focused on the job when interacting over video conferencing and the like, so organising meetings and "check-ins" via conferencing won't necessarily encourage that socialisation. Organisations will need to formalise ways to keep their remote employees engaged and invested in the company.
Of course, a hybrid work approach can help to mitigate the impacts of remote working – if an employee is coming into the office once or twice per week then they're going to benefit from the social environment, and be adequately visible to their bosses and co-workers. Nonetheless, all of the above is just the tip of the iceberg; a shift from office-based work to remote work has implications that drill right to the heart of the way the business works, and companies that are successful with hybrid working will take a comprehensive look at how to make this new workplace culture work.